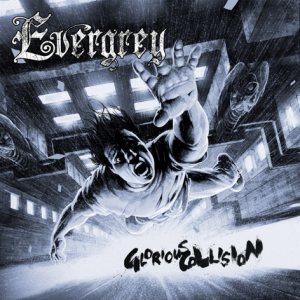 Year: 2011
Genre: Progressive/Power Metal
Label: Steamhammer/SPV
Tracklist
1. Leave It Behind Us
2. You
3. Wrong
4. Frozen
5. Restoring The Loss
6. To Fit The Mold
7. Out Of Reach
8. The Phantom Letters
9. It Comes From Within
10. Free
11. The Disease ...
12. I'm Drowing Down
13. ...And The Distance
14. ... And The Distance (feat. Carina Bonus Track) (03:37)
Band
Tom Englund Vocals, Guitar
Rikard Zander Keyboards
Marcus Jidell Guitar
Johan Niemann Bass
Hannes Van Dahl Drums
***
http://www.myspace.com/officialevergrey
http://evergrey.net/site/
http://www.metal-archives.com/band.php?id=1388
http://ru.wikipedia.org/wiki/Evergrey
http://www.lastfm.ru/music/Evergrey
Reformed and rejuvenated may best describe Evergrey 2.0 and their eighth studio album Glorious Collision After dissolving the band in the Spring of 2010, founder, guitarist, and vocalist Tom Englund immediately began recreating Evergrey, writing several songs with remaining keyboard player Rikard Zander. Englund then filled out the band with the incoming talent of Marcus Jidell (guitar), Hannes Van Dahl (drums) and Johan Niemann (bass).
A cursory listen to Glorious Collision finds Evergrey revitalized and seeming to draw from a well of new sources. In the past, both lyrically and musically, Englund/Evergrey was almost uniformly heavy, bleak, and often discomforting. I don't think Englund has lost any of his somber, near depressive, edge, but musically Glorious Collision certainly has a more lively feel to it. Leave It Behind, You, and It Comes From Within find Evergrey drawing on a more classic melodic rock feel wrapped in pure heavy metal. Wrong brings back some of Evergrey/Englund's melancholy while sounding like a Swedish version of current, and commercial, modern hard rock. Others, like Frozen, thunder along with a well-paced and invigorating melodic power metal style. Generally, with the depth and variety of the arrangements, Evergrey hasn't lost it's progressive edge either. But I'm not ready to call this work pure progressive metal. Ultimately, when listening to Wrong, I'm Drowning Alone, or the wonderful To Fit the Mold, Glorious Collision has a sweeping near epic quality to it thanks to the aforementioned melodic rock character wrapped in some serious heavy metal.
If Glorious Collision is the future of a re-emergent and revitalized Evergrey, then we are in for some grand days ahead. Glorious Collision is impressive: heavy, melodic, thick with groove, and quite entertaining. Maybe more bands should reboot.
Review written by Craig Hartranft for www.dangerdog.com
Download
MP3 320
~~~~~~~~~~~~~~~~~~~
Тема на форуме